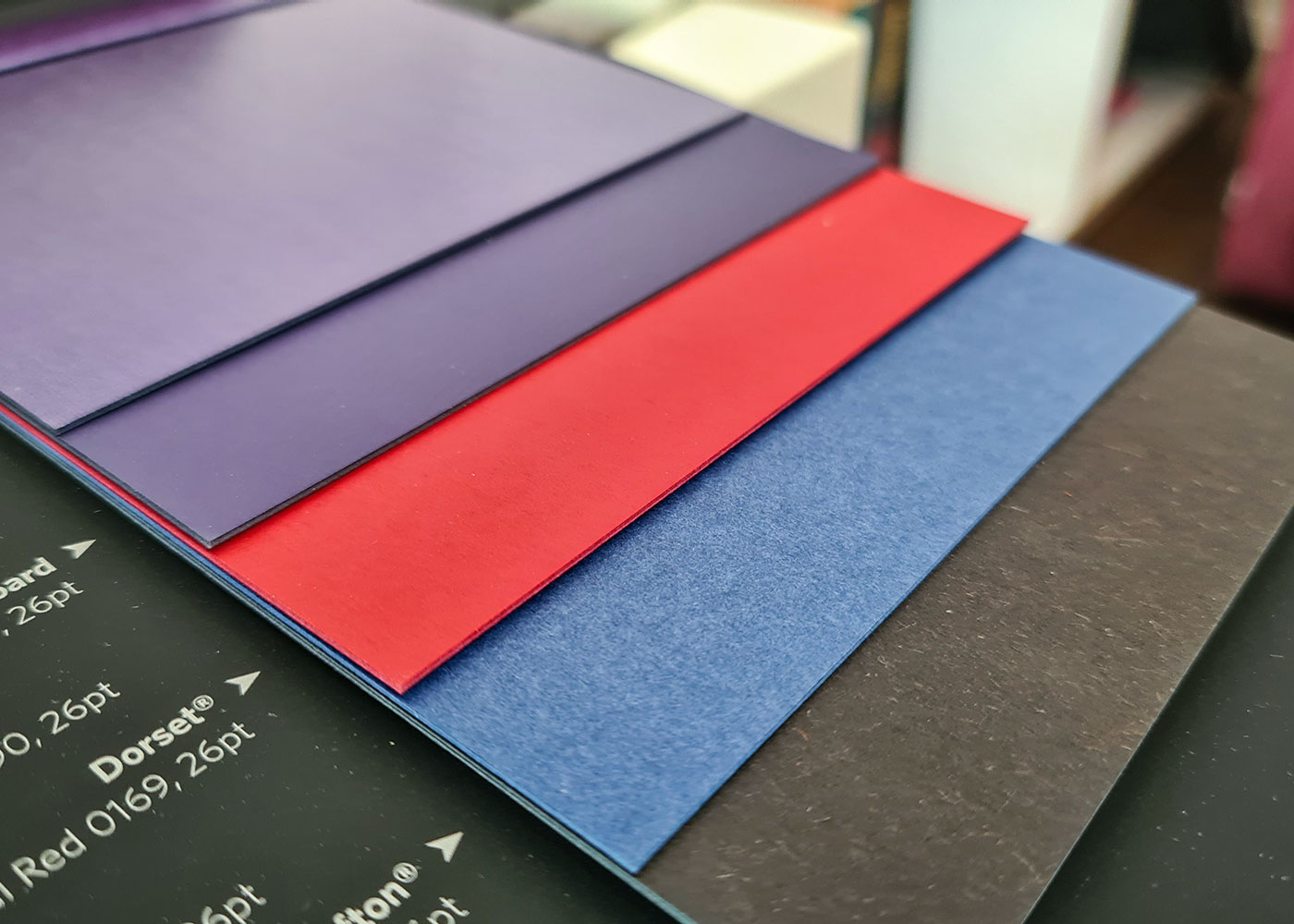 Paper stock and card stock (a thicker more durable type of paper stock) is one of the most crucial decisions to be made when ordering your business cards. The difference in feeling between a regular coated card stock – which most customers would select due to its durability and low cost – and a high end, triplex card stock with gold foil stamping on the edges cannot be measured. Thicker, uncoated, luxurious card stocks are soft to touch, beautiful to look at and drip with elegance. The lasting impression a luxury paper stock choice can make is worthy of the investment when you are looking to design your new professional business card. Here, we look at a number of different luxury paper stocks available when you print at Luxury Printing.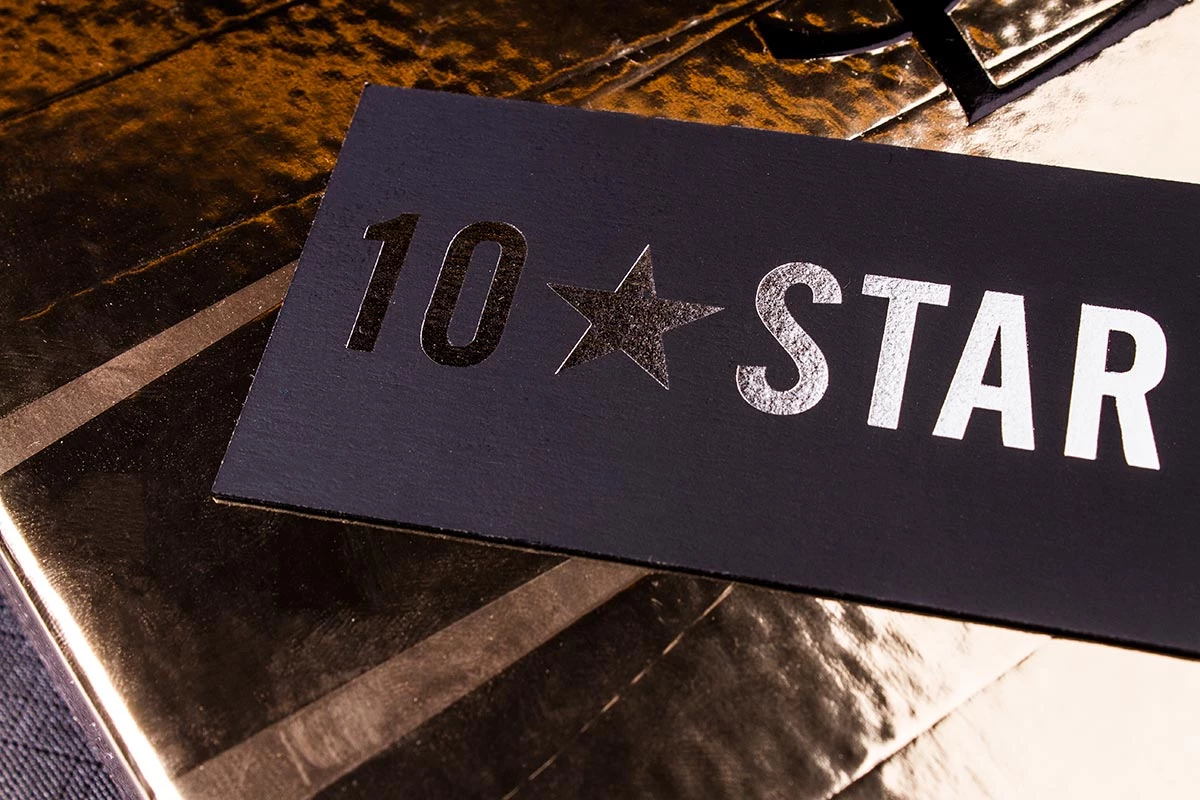 Duplex Paper & Triplex Paper
Duplex paper stock is a process of gluing two layers of paper together to make a thicker board. Typically, 350gsm sheets are glued together to make a think 700gsm final card which is popular for luxury invitations and professional business cards. Triplex paper, involves gluing 3 layers of card together. With the extra layer, it's common to mix and match colors to create a unique sandwich effect on the business cards. Due to the thick edges of these cards, luxury effects such as edge painting, letterpress, gold foil stamping and die-cutting are popular with duplex paper stock and triplex paper stock.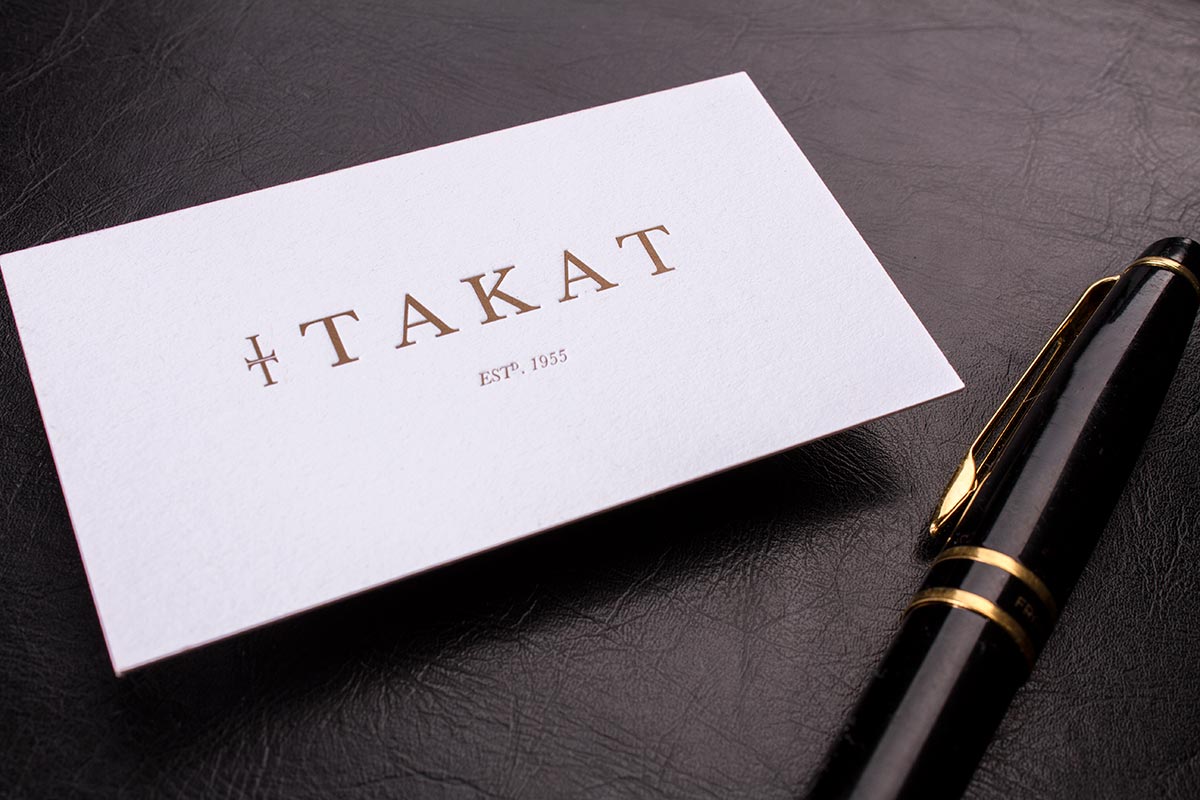 Uncoated Card Stock
Coated paper has a matte or glossy finish and is usually very smooth and may be either very shiny (high gloss) or possess a subtle glow (matte). Coated paper is also resistant to moisture, dirt and wear and for this reason it is utilized in the printing of book covers, magazines photos, art books, business cards, invitations – a wide variety of products. As a result of the popularity of coated card stocks, to stand out of the crowd, customers are creating their business cards and invitations in uncoated card stock, to get a completely different look and feel. Uncoated card stock is not as smooth as coated and is also porous. Porous allows cards to be written on with pen (coated cards usually are resistant to pens/pencils) and as a result the uncoated paper stock has a luxurious feel that's soft to touch. This elegant card stock is popular for business cards, envelopes and letterheads.
Brown Kraft Paper
Kraft paper is a type of durable and resistant paper made from wood pulp; this procedure is referred to as Brown Kraft Paper. Usually it is a perfect option for people who would like to print on high quality paperstock but give an environmentally friendly look and feel, as Brown Kraft paper is 100% recyclable and produced in a sustainable process. It is elegant and resembling a piece of wood giving it a unique look and feel. Using kraft-printed materials you demonstrate your environmental concerns but are also doing something about it. At Luxury Printing we provide professional printing services using Brown Kraft paperstock. We print an assortment of products like business cards, flyers, various sorts of brochures and invitations. We guarantee the products and the services of our professionals staff. Come and see us today.